Dallas Aircheck Texas Clean Air Voucher Program
The AirCheckTexas Drive a Clean Machine Program is designed to help vehicle owners comply with vehicle emissions standards. It targets the highest polluting vehicles by offering financial incentives to repair or remove them from the roadways, and allows citizens to contribute to the regional air quality solution.
Drive a Clean Machine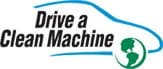 Residents of the Dallas-Fort-Worth nonattainment counties (Collin, Dallas, Denton, Ellis, Johnson, Kaufman, Parker, Rockwall, and Tarrant) may be eligible to receive vouchers for $3,000 toward the purchase of a newer qualifying car or truck and $3,500 toward a qualifying hybrid vehicle from participating auto dealers. Up to $600 for emissions repair assistance is available.
 For repair or replacement assistance, a voucher must be presented to a listed participating repair facility or dealership at the time of the emissions repairs or vehicle purchase. No reimbursements are allowed if emissions repairs or vehicle purchase are made prior to receiving a valid voucher.
Beginning September 1, 2010, eligible Tier 2 Bin 5 vehicles are:
    2008-2011 Cars, SUVs and Minivans
    2009-2011 Trucks; and
    2010-2011 Hybrid Vehicles Qualify for $3,500 voucher
    The final day for purchasing 2007 cars, SUVs, Minivans, 2008 trucks, and 2009 hybrids will be August 31, 2010.
FAQs
Please mail or fax application and supporting household income documentation* for all adults to:
Ford Certified Pre-Owned (CPO)
AirCheckTexas Program
P.O. Box 5888
Arlington, TX 76005-5888
Fax:  817-608-2315
*Income documentation may include the following copies:
most recent income tax return or W2;
pay stubs for the last three consecutive months;
most recent disability or social security annual award letter;
written, signed statement of unemployment.

As Regional Administrator for the AirCheckTexas Program, the North Central Texas Council of Governments is subject to the Texas Public Information Act.  Therefore, some participant information is considered public information and may be disclosed in response to Public Information Act requests.